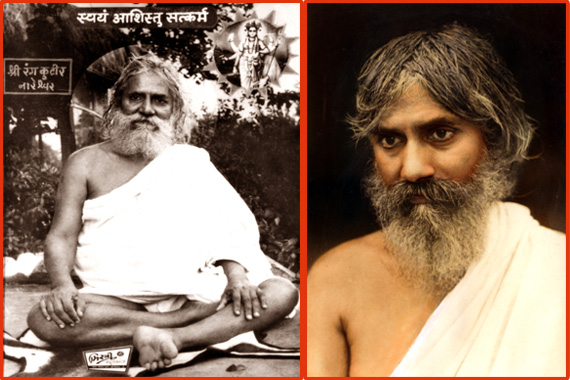 A Brief Life Sketch
Rev. Shri Rang Avadhoot
(Descent: 21 Nov. 1898 - Ascent: 21 Nov. 1968)
Name: Pandurang Vitthalapanta Valame
Birth Place: Godhra (Gujarat)
With a bright student career joined Indian Independence movement. Snataka (Graduate)- served for a short period as a teacher - participated actively in social activities -abandoned all these and went to Nareswar on the bank of the Holy River Narmada for penance in the year 1925 and lived in tune with Infinity since then.
His holy Mother Ma Rukmamba also stayed with him. He guided truthseekers, inspired many for social and religious activities. Organised a Rifle Camp at Nareshwar. Contributed profoundly with prolific writings in Gujarati, Sanskrit, Hindi and English languages. Alleviated miseries of all types - physical, mental, spiritual - by organising special Surgical and Medical camps and though Dava (Ayurvedic Medicines) as well as by his Spiritual powers of Duva (Benediction).
More